Excuse my fancy paper plate picture! This was hastily prepared for New Years Eve...
making it again for Superbowl Sunday
Cheddar Bacon Ranch Pulls aka Crack Bread
Ingredients
1 unsliced loaf of sourdough bread (preferably round)

8 to 12 ounces Cheddar cheese, thinly sliced

3-ounce bag Oscar Mayer Real Bacon Bits

1/2 cup butter, melted

1 tablespoon ranch dressing mix
Method
Using a sharp bread knife, cut the loaf in both directions in a checkerboard pattern, being careful not to cut through the bottom crust.

Place slices of cheese between cuts.

Sprinkle bacon bits on bread, making sure to get between cuts.

Mix butter with ranch dressing mix. Pour over bread.

Wrap loaf in foil and place on baking sheet.

Bake at 350 degrees for 15 minutes.

Unwrap. Bake for an additional 10 minutes, or until cheese is melted.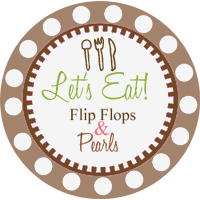 I found the recipe in blogland and then used this version for my recipe (and the NYT picture is more appetizing than mine!) http://thequad.blogs.nytimes.com/2011/09/22/tailgating-recipes-cheddar-bacon-ranch-pulls/
Enjoy!! Go Giants!!
disclaimer: We are Eagles fans in our household, but for the SB we have to root for our home team and for betting pool purposes.